

Olifantsfontein, Johannesburg
What makes this project different?
This milestone is a major move for MAN on its global mission to build a cost-effective future and reduce their impact on the environment.
Man Bus & Coach manufacturing plant cut the ribbon to the official handover of their new SOLAR PV system installation.
"As a MAN bus manufacturing plant, we utilize high amounts of energy daily through very complex processes. We decided that we wanted to give back to the environment and contribute our share in reducing CO2 emissions. The Energy Gurus have helped us take a successful step in the right direction. They ensured we had the best system installed by professionals to the highest quality standards and ahead of time."
Project Timeline and Equipment
The 360kW project boasts an impressive 6-week timeline with:
806 JAsolar 540W panels installed
3 State of the art GoodWe Inverters
1 year service level agreement, 15 year warranty on inverters & 25 year warranty on all panels
"An energy logger was installed to determine the total load and general power quality at the site. The engineering team had to consider factors like mounting arrangements, environmental aspects such as wind force and more intricate details such as cable routes, cable management, expansion and bi-metallic corrosion of the disparate metal components, etc.
Safety files were prepared to comply with the OHS act and all access and anchoring points to the roof areas were secured. The roof structure for the plant was signed-off by a structural engineer prior to the construction & installation phase.
The AC DB board was designed and manufactured to SABS standards while the solar panels were being installed. Lastly the electrical network was complimented with the integration of the generator to operate in conjunction with the solar system resulting in diesel savings during load-shedding cycles."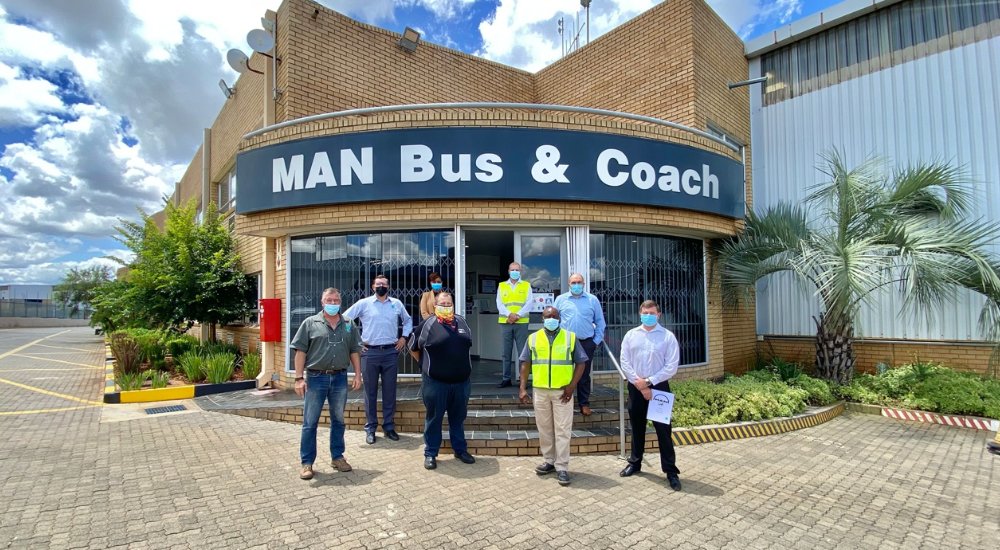 "Our mission is not only manufacturing world class buses & coaches, but to ensure we do not adversely impact the overall environmental footprint and hence we took on the Solar Project. This was one of our many best moves. The impeccable team from The Energy Gurus surpassed project timeline expectations and maintained every aspect of professionalism and quality service throughout the project."
Disclosure
The Energy Gurus are a South African engineering firm specializing in energy measurement, power quality and renewable solutions. We guide our clients through every step of their energy journey, from initial consultations and system design to installation, maintenance, and ongoing support. Our end-to-end solutions ensure a seamless experience and maximum return on investment for our valued customers.
We measure, analyse and then recommend what is best for the company or end user. We have successfully carried out many turnkey EPCM contracts in the energy sector which makes us flexible to align different service offerings depending on the specific projects' requirements.
Our engineers consult with our clients to define exactly what is it that they need to start reducing their monthly energy expenditure and costs from day 1.