Press Releases & Articles
As South Africa increasingly recognizes the urgent need to transition towards sustainable and clean power sources, The Energy Gurus stands tall as a leading provider of innovative energy solutions. Our company boasts a team of highly skilled engineers, technicians, installers and renewable energy enthusiasts who are passionate about creating cutting-edge energy solutions and offering a comprehensive suite of services tailored to meet the diverse needs of our clients.
Read our articles and press releases below: 
The combination of yearly double-digit energy tariff increases and continued load shedding poses a real threat to South African businesses today. 
Download PDF >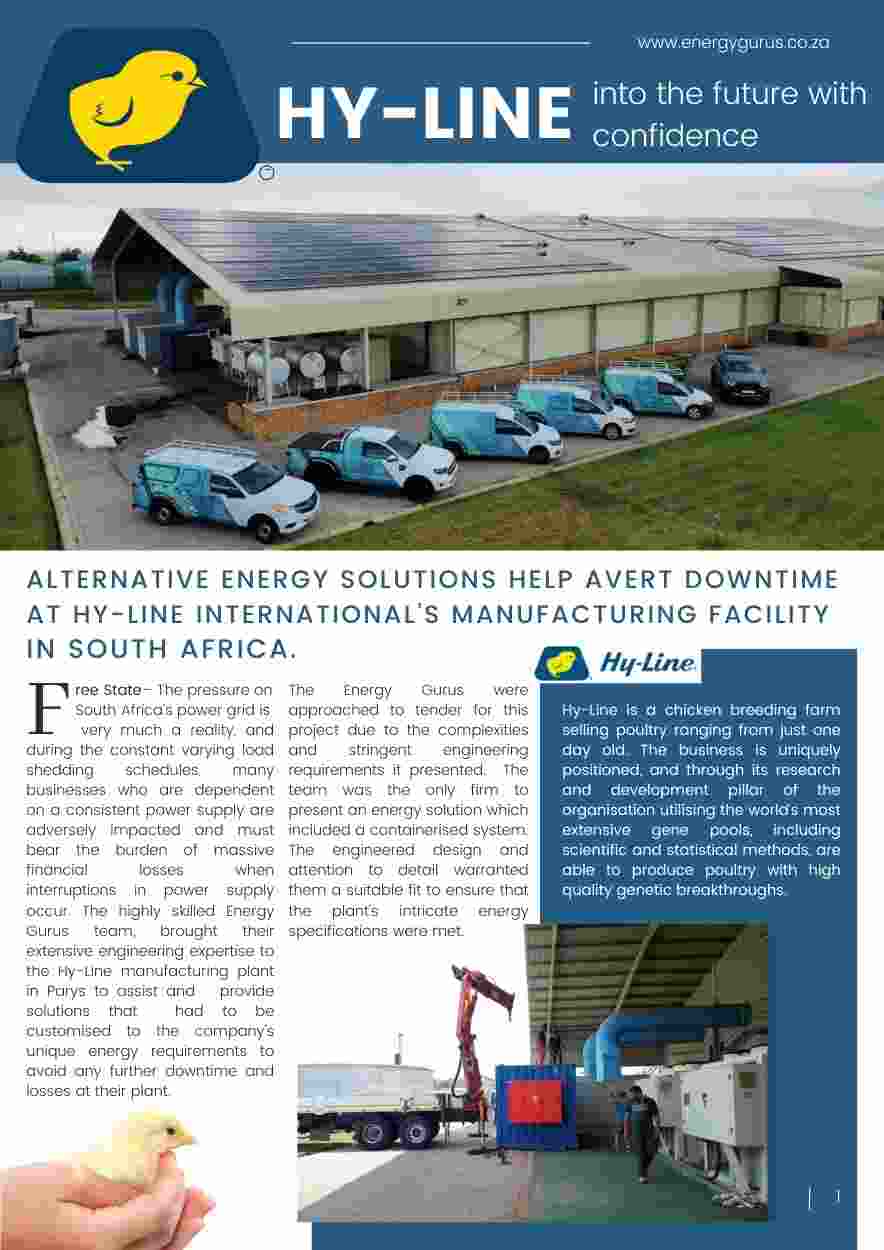 The Energy Gurus team, brought their extensive engineering expertise to the Hy-Line manufacturing plant in Parys to avoid any further downtime and losses at their plant.
Download PDF >
It was a momentous occasion at the Cornwall Hill College on Thursday, 3 November 2022, during the ribbon cutting ceremony that commemorated the completion of the solar installation project.
Download PDF >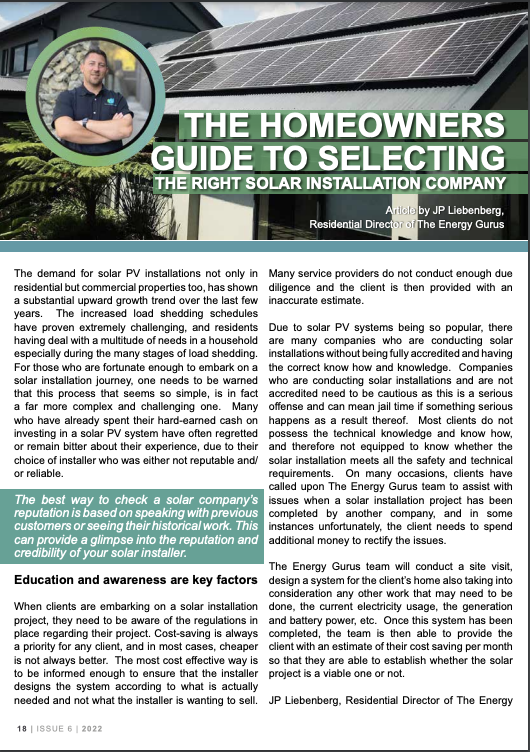 The increased load shedding schedules have proven extremely challenging, and residents having deal with a multitude of needs in a household especially during the many stages of load shedding.
Download PDF >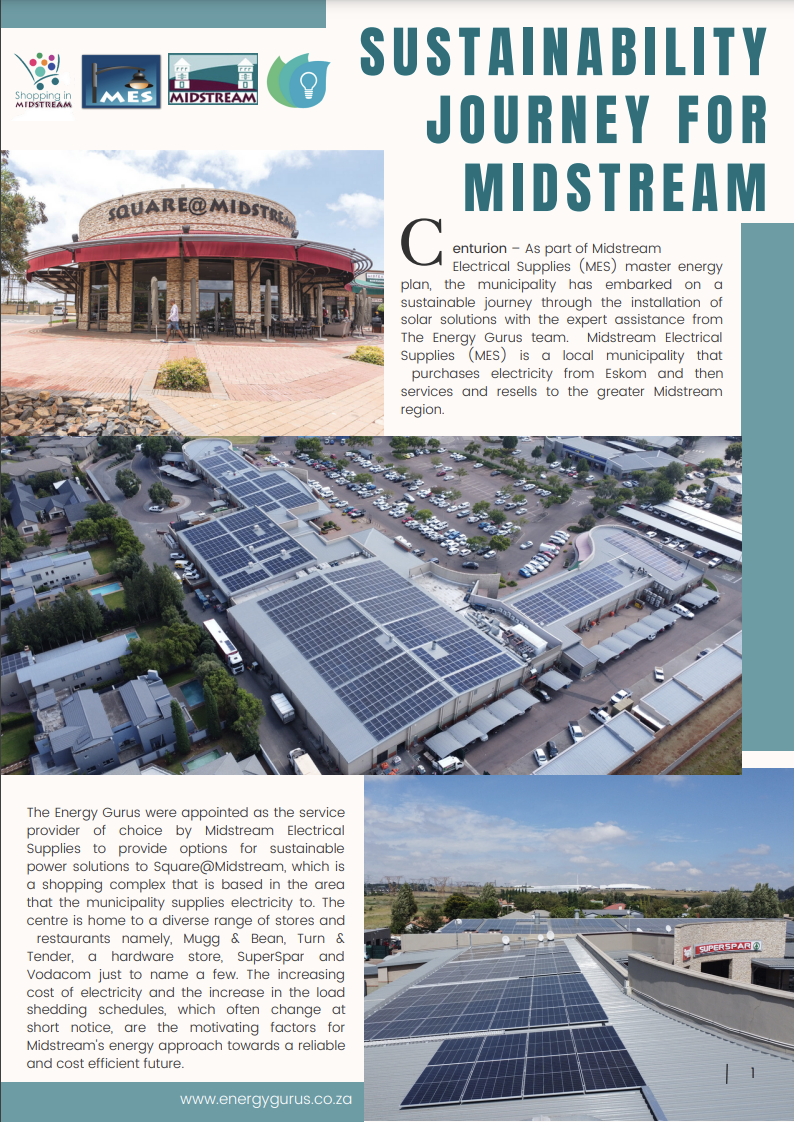 As part of Midstream Electrical Supplies (MES) master energy plan, the municipality has embarked on a sustainable journey through the installation of solar solutions with the expert assistance from The Energy Gurus team.
Download PDF >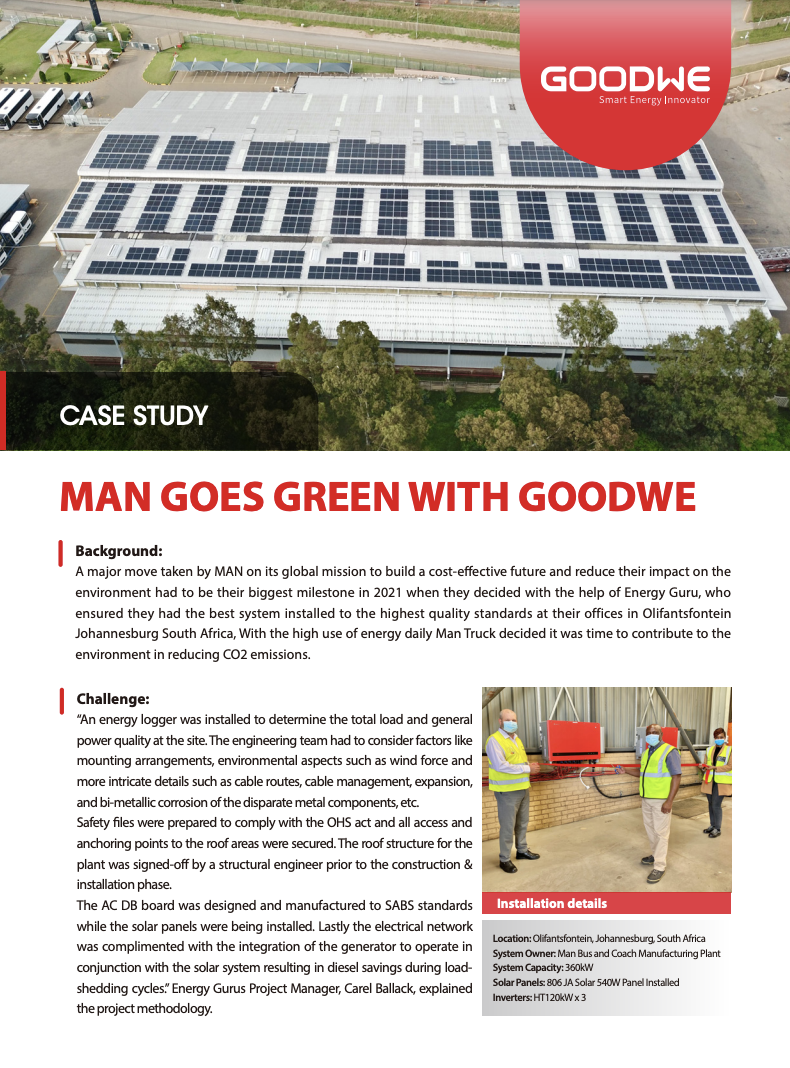 A major move taken by MAN on its global mission to build a cost-effective future and reduce their impact on the environment. 
Download PDF >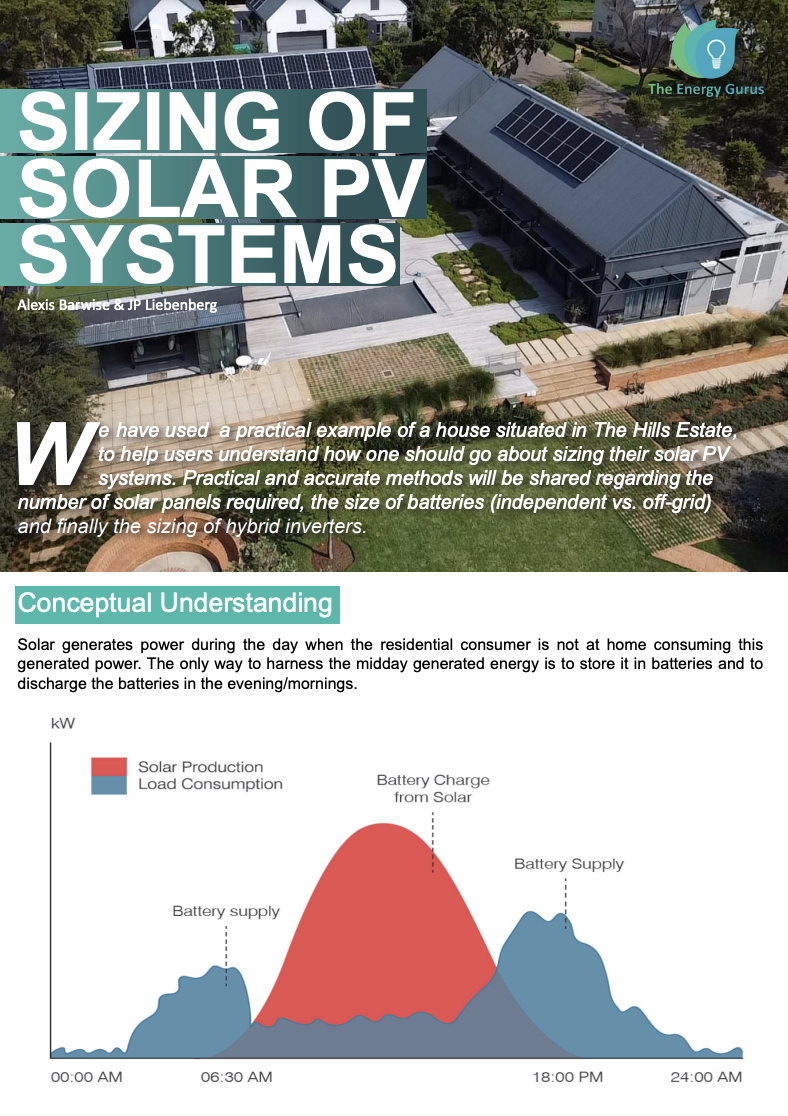 The only way to harness the midday generated energy is to store it in batteries and to discharge the batteries in the evening/mornings. The size and number of panels depend on two factors.
Download PDF >